Joined

Jul 31, 2016
Messages

5,310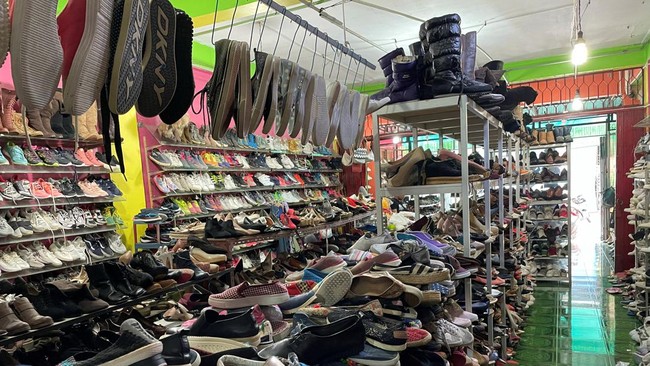 Perhaps you read about this but it was a bit lost in the local news. In July 2022, Reuters reporters donated ten pairs of second-hand shoes to a recycling program initiated by U.S. petrochemical giant Dow Inc. and the government agency Sport Singapore. With the recycling program, they wanted to process the used rubber-soled shoes to create new jogging tracks and playgrounds with the material obtained. Tens of thousands of shoes were donated to the program.
Before the reporters donated the shoes, they placed location trackers in the shoe soles to closely monitor the footwear's journey. Six months later, some of the tagged shoes were recovered. Not in Singapore, but in Indonesia: in second-hand goods markets in the Indonesian capital Jakarta and also in Batam. The shoes donated by the news agency were exported to Indonesia for resale. Obviously that was not the purpose.
Before the more extensive investigation, a pair of blue Nike shoes was tagged and they found them at the Cipta Prima Shop, a slum market in Batam on the Riau Islands. A Reuters journalist followed a high-pitched signal to an old sneakers mound and began digging into the pile of shoes. He found the running shoes with a transmitter hidden in one of the soles. The journalist then bought the used shoes for 180.000 rupiah.
So then ten more pairs followed. Four pairs of shoes ended up at locations in Indonesia that were too remote for the reporters to travel to. In three other cases, the trackers in the shoe soles stopped emitting a signal, after the shoes reached Indonesia.
So how could this have happened? The location trackers show that almost all tagged shoes came into the hands of Yok Impex Pte Ltd, a Singaporean exporter of second-hand goods. That company was hired by a waste management company affiliated with the recycling program to remove donated shoes from donation bins in Singapore. Then they were supposed to be transported to the waste treatment company's local warehouse to be processed. So that didn't happen.
The question is how many shoes ended up here. And that while imports of second-hand clothing and footwear have been banned in the country since 2015 for hygienic reasons and to protect the local textile industry. Indonesia's Ministry of Industry said it will tighten controls in (smaller) ports to intercept illegal transportation of second-hand footwear.
This is the Reuters article:
A Reuters investigation found some shoes meant for recycling in Singapore ended up in shops in Indonesia, where it is illegal to import second-hand clothing.
www.reuters.com